Addiction to drugs or alcohol is a powerful disease that can take over a person's life. While recovery may seem daunting or even impossible, it is an achievable goal. You can get your life back and once again feel fulfillment and happiness outside your addiction. Here are 9 quotes from recovered addicts about their experiences to inspire you during your rehabilitation journey.
Drew Barrymore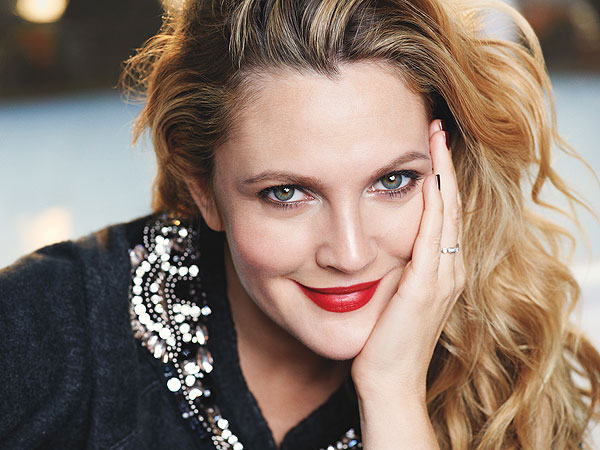 Source: Women's Health via People
"Life is very interesting… in the end, some of your greatest pains become your greatest strengths."
Actress Drew Barrymore struggled with drug and alcohol addiction from age 9. By age 13, she'd been to rehab twice. After hitting rock bottom, she committed to herself to sobriety and has now been sober since her teen years.
Rob Lowe
Source: Frazer Harrison/Getty Images via InStyle
"To those struggling with addiction, there is true, real hope. 25 years ago today, I found recovery; and a life of promise."
On May 10th, 2015 Rob Lowe tweeted the quote above. Twenty-five years prior, Parks and Recreation star Rob Lowe struggled with alcoholism and drug abuse, as well as sex addiction. A quarter of a decade later, Rob is sober and credits his sobriety for his happiness:
"Being in recovery has given me everything of value that I have in my life. Integrity, honesty, fearlessness, faith, a relationship with God, and most of all gratitude. It's given me a beautiful family and an amazing career. I'm under no illusions where I would be without the gift of alcoholism and the chance to recover from it."
Eminem
Source: Getty via NME
"I had to regain motor skills, I had to regain talking skills. It's been a learning process, I'm growing. I couldn't believe that anybody could be naturally happy without being on something. So I would say to anybody, 'It does get better.'"
Famous rapper Eminem has been open about his struggle with his addiction to prescription pills, as well as his subsequent recovery, particularly in his albums Relapse and Recovery. After he was hospitalized and on the brink of death, the rapper realized he needed to make a change and entered recovery. He has now been sober since April 20th, 2008.
Robert Downey Jr.
Source: Zap2it
"Remember that just because you hit bottom doesn't mean you have to stay there."
Robert Downey Jr. struggled with an addiction to drugs such as cocaine and heroin. In July of 2003 he started a 12 Step program as well as practicing yoga and meditation and attending therapy. He has now been sober 13 years.
"The lesson is that you can still make mistakes and be forgiven."
Russell Brand
Source: PA via ITV
"It is 10 years since I used drugs or drank alcohol and my life has improved immeasurably. I have a job, a house, a cat, good friendships and generally a bright outlook. The price of this is constant vigilance because the disease of addiction is not rational."
Russell Brand, who has been very outspoken about his past heroin addiction, has now been clean 10 years. He has even started a charity to help those who are also struggling with addiction so they can recover just as he has.
Jamie Lee Curtis
Source: John Sciulli/2014 Getty Images via Vulture
"My recovery is the single greatest accomplishment of my life. Without that, the rest of my life would have fallen apart… Recovery is an acceptance that your life is in a shambles and you have to change it. I was lucky, I didn't have to lose anything."
Actress Jamie Lee Curtis has been sober 17 years. Jamie Lee Curtis struggled with a prescription pill addiction following eye surgery, as well as alcohol and cocaine addiction. She identifies her sobriety as the biggest accomplishment of her life.
Anonymous
"Recovery can be a struggle, but it's a struggle that gives me my life today."
This man struggled with a heroin addiction. Despite being sober 7 years, he says it is still difficult for him to maintain sobriety. However, whenever it gets to be too much, he reminds himself that the worst days of recovery are immensely more fulfilling than the best days of his drug use.
Addiction is a disease many people will experience through out their lives and can be difficult to recover from. While it will be challenging, recovery and rehabilitation are possible and worth the effort. Hopefully, these quotes from recovered addicts will inspire and motivate you on your journey towards recovery, especially on those really difficult days. Don't give up, it will get better.